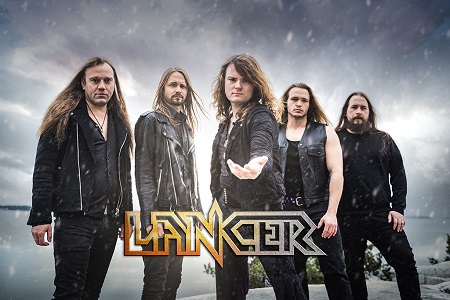 INTERVIEW WITH FREDRIK KELEMEN 
MELODY LANE interviewed the Swedish power metal band LANCER! A band that is an engaging and exciting steamroller, highly recommended to fans of bands such as HAMMERFALL, BLIND GUARDIAN, ANGRA and EUROPE. Their latest album "Tempest" was released on August 11, 2023 via the Fireflash Records label. 
"...We're definitely power metal in our foundation, but I think you can find stuff all over the place in our music... progressive, classic heavy, thrash, classic rock.... We don't limit ourselves...."