THE
PRETTY
RECKLESS
-
DEATH
BY
ROCK
AND
ROLL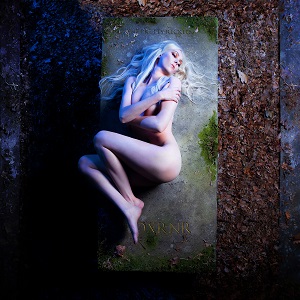 THE PRETTY RECKLESS - DEATH BY ROCK AND ROLL (Century Media Records, 2021)
DEATH BY ROCK AND ROLL is The Pretty Reckless' come back that will be released on February 21st on CENTURY MEDIA RECORDS. A truly enjoyable album, although not revolutionary, which with a powerful and direct sound shows us the many facets of a band with a damn Rock soul.
Genre: Hard/Modern/Blues Rock
Rating: 7,5/10
After five years comes the new THE PRETTY RECKLESS' studio effort entitled DEATH BY ROCK AND ROLL, a welcome return, a solid and well-made record that will not upset or revolutionize the world of Rock, but which, in my opinion, will be well received by all those who love HARD ROCK in all its facets. Usually, playing this type of music, it is really easy to fall into repetitions, into the already heard, and into boredom but it must be said that DEATH BY ROCK AND ROLL, even if it does not shine with its own light, is not even the usual heated soup, and it turns out a very enjoyable and well-structured record that unfortunately lacks just of a couple of 'singles', let's say a couple of real Hits …a couple of Top Songs that could make it a ' reference record' and a contemporary Hard Rock classic. Speaking about the track-list,  we can say that the first half of the album is simply amazing, from the enthralling and winking title-track, to the dreamy and ethereal acoustic ballad GOT SO HIGH, MOMSEN and band mates hardly miss a beat: MY BONES is a magnificent track, with an excellent rhythm section, halfway between RIVAL SONS and QUEENS OF THE STONE AGE, while ONLY LOVE CAN SAVE ME NOW and AND SO IT WENT, are simply 'the perfect songs' (starring distinguished special guests such as MATT CAMERON and KIM THAYIL from SOUNDGARDEN on the first and the legendary TOM MORELLO on the second) that represent the pinnacle of the album: power, technique, great riffs , engaging choirs and awesome guitar solos that make the real difference. Then there is the exciting '25', another poignant and melancholy ballad with the voice of Taylor Momsen taking no prisoners: sensual, alluring, scratchy and desperate as ever "…At 25, all hope has died and the glass of my intentions turns to sand…shatters in my hand…".
Blues, Hard Rock, Modern Rock… in this first part of the album you will find various influences blended wonderfully in an explosive mixture!
Unfortunately, after the short interlude BROOMSTICKS (39 seconds), the level of involvement and the quality of the song-writing diminish a bit, never falling into the banal, but the songs are a bit predictable and less brilliant than the ones in the first part  of the album, even if fortunately there are another couple of surprises of absolute level, namely the two acoustic tracks STANDING AT THE WALL and HARLEY DARLING. The first is an intimate ballad with a wonderful ending full of pathos in which it is possible to appreciate the vocal ductility of the eclectic front-woman, while the romantic and nostalgic  folk rock ballad HARLEY DARLING is a worthy ending to this 'Rock Journey' on the tracks of NEIL YOUNG, EAGLES and CREEDENCE CLEARWATER REVIVAL… "Oh, HARLEY DARLING, you took my friend, you took everything and now I'm alone again."
To conclude, DEATH BY ROCK AND ROLL is an album that is easy to listen to, but in certain points very profound, produced in a fantastic manner, sounding modern but with a vintage atmosphere all along its length and  it offers music for all tastes; it is by no means a perfect record, there are a couple of passages that are too obvious and a few too many quotes, but we are convinced that THE PRETTY RECKLESS maybe won't revolutionize a genre now dusty by the years, but at the same time they will not be easily covered by any kind of dust or forgotten so soon. We need concrete innovations and not imitations, however brilliant, if we want to leave a mark in the history of music…or at least so they say… However, this does not mean that you can't find good quality records that fans of the genre will probably end up loving and that will also be able to intrigue some fans of the last hour. Albums like DEATH BY ROCK AND ROLL bode well and we are sure that THE PRETTY RECKLESS will be able to reserve some very interesting surprise in the not too distant future.


- Tracklist:
01. Death By Rock And Roll (03:54)
02. Only Love Can Save Me Now (feat. Matt Cameron & Kim Thayil) (05:12)
03. And So It Went (Tom Morello) (04:30)
04. 25 (05:27)
05. My Bones (04:47)
06. Got So High (03:20)
07. Broomsticks (00:39)
08. Witches Burn (04:53)
09. Standing At The Wall (03:58)
10. Turning Gold (04:10)
11. Rock And Roll Heaven (05:12)
12. Harley Darling (04:19)
- Line-Up: 
Taylor Momsen – vocals
Ben Philips – guitar
Jamie Perkins – drums
Mark Damon – bass
Web: https://www.facebook.com/theprettyreckless/

Article by: Mike Matty