INTERVIEW
WITH
TIM
HUSUNG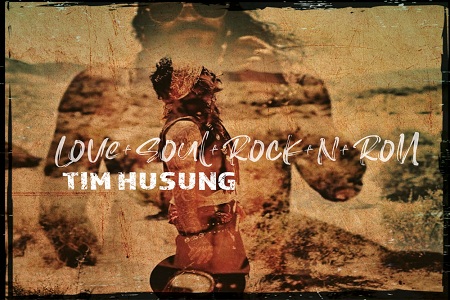 INTERVIEW WITH TIM HUSUNG  intervista di DANIELE PIETRINI


Melody Lane had the pleasure to have a very interesting interview with 
TIM HUSUNG, drummer of the german hair metal band John Diva & The Rockets Of Love, that has just released his debut solo album "LOVE, SOUL, ROCK n' ROLL", a powerful mix of Vintage, Southern and Blues Rock.
Tim told us about the roots of his solo project, his plans for the future and some great rock n 'roll stories including touring with Beasto Blanco, Alice Cooper, Bruce Kulick and John Corabi. 
Interview not to be missed!!!
MELODY LANE: Hi Tim, before talking about your album, can you tell us something about you? Where you born, where you live nowadays and how have you started your career as a professional musician?
Tim Husung: Hi Daniele, first i have to say thank you for having me for this interview. I was born in Hagen and after some stations in Germany i moved back to my hometown where i`m living right now for at least 5 years. I started my career as a professional musican in 2000 when i joined a band called "Firma Angst&Bange" a kind of Rock-Comedy Band. We played all across Germany including festivals like "Rock am Ring" and "Rock im Park". After that i started working with several artists like; Doro Pesch, Wolfgang "Wölli" Rhode (Die Toten Hosen), Campino (Die Toten Hosen), Vom Ritchie (Die Toten Hosen), Kuddel (Die Toten Hosen), Doogie White (ex-Ritchie Blackmores Rainbow), J.R. Blackmore, Blaze Baily (ex-Iron Maiden), Jeff Scott Soto (ex-Journey), Axel Rudi Pell, Jeff Brown (ex-The Sweet), Len Hawkes (ex-The Tremeloes), Alan Silson (ex-Smokie), David A. Tobin (ex-Original Harlem Gospel Singers).
MELODY LANE: Apart from your solo band, we know that you are the drummer for  John Diva and the Rockets of Love. How things are going with the band? You're touring a lot in this period…Are you a permanent member in the band? How audiences are reacting to your live shows?
Tim Husung: Right now for me as a drummer, John Diva and the Rockets of Love is my main band. I`m a permanet member of this group.After starting in 2013 as a tribute band, in early 2018 we decided to make a record with own music.We released the record "Mama Said Rock Is Dead" via SPV/Steamhammer and things are going good.We have an audience from young children to 60+ people and everyone who`s coming out to our shows is celebrating the golden era of hairmetal with us.Right now we`re playing the last shows for this year and with the beginning of 2020 we`re heading back to the studio for our second record which will be released in Aug/Sep 2020.
MELODY LANE: When did you decide it was time for a solo album? How long did it take to write and record LOVE SOUL ROCK n ROLL?
Tim Husung: Oh man,this goes way back. In 2010 i thought about learning guitar. At the same time i tried to learn a lot about recording stuff. Everything  following was an organic process. After a while i taught myself playing the bass. In the beginning i wrote a lot of weird stuff..Everything i had in mind. I am a very open minded musician and i love a lot of different musical styles so i wrote  pop songs, reggae songs, blues stuff and a lot of instrumental stuff. In 2015, i think, i had all songs written which are featured on the record. But i recorded all guitars with plug-ins due to the fact of saving money.After a while i was thinking to myself, "you`re such an oldschool-lover, you have to re-do all the guitar stuff with real amps". So i called a friend who`s working at a backline rental company and i got old fender, vox, marshall amplifiers for a nice rental price.During this process i had to tour/record with other people and it was kinda stop and go for some time.I am very fortunate to have my own place for recordings( which i still have,  doing recordings for other people), so it wasn`t all that bad.After that the mixing process was a little bit exhausting because the first mixing guy didn`t really understand what i want, neither the second who tried to mix the record.In the end the third guy, Michael Danielak, did a great job.So all in all i worked almost 9 Years on this record. (hahaha)
MELODY LANE: Is it out on a label or is it self-produced?
Tim Husung: It`s all self-produced. At the moment you cand order the cd via my homepage www.timhusung.com. We will see what happens next  ;)
MELODY LANE: Can you list us 3 songs from LOVE SOUL ROCK n ROLL , that can define the sound of the band … 3 songs that can help our readers to know your solo project at the best.
Tim Husung: Oh, that`s hard ;) The whole sound of the record is kinda southern/vintage rock n roll.To be honest, i am really satisfied with every song on this record. I would choose every song ;) but to name 3 i would say;
Son of the Storm
Shining Star
Rockin`Thunder Dirty Queen…..and Are u Ready ( hahaha)
 
MELODY LANE: Tell us something about the creative process of your music? Are you the main and solo composer or have you other musicians collaborating with you?
Tim Husung: Yes, i wrote and recorded everything on my own. I only invited guest musicians. So i have two friends sharing the hammond organ/piano. Another friend for  the blues harp. On other songs i changed my guitar solos to way better ones from other friends.
MELODY LANE:  Can you tell us something about contents and messages of the lyrics of your songs?
Tim Husung: To be honest, the lyrics are all autobiographic. About situations which happend in my life. No political stuff. About feelings, anger, fears and of course love ;)
MELODY LANE: Tell us something about your band or backing band…The BONESHAKERZ. Tell us something about these musicians…And did they help you in the writing process of the album?
Tim Husung: The Boneshakerz are all good old friends. This is a real important fact to me in this project. Both guitar players in this band helped me during the last recordings on two songs. On the other songs no one of them was involved.
MELODY LANE:  So will you tour in the next future? Have you already a touring schedule?
Tim Husung: In May 2020 we will do our first show in my Hometown. Right now it`s some kind personal side project fun. We will see if something more will happen. If time allows i`m absolutely up for hat.
MELODY LANE: List us a couple of bands you'd like your solo project to tour with...a couple of bands that 'playing with' would help you to enlarge your fan base ...
Tim Husung: I am a real big fan of The Cult and Rival Sons…Lynyrd Skynyrd would be awesome or maybe Tito& Tarantula …Big Names ;)
MELODY LANE: We know that 'to define is to limit'… but how do you define  your solo band sound? Are you an HARD ROCK  band?…A Vintage Rock band?… A Southern Blues rock band Or…?
Tim Husung: I don`t think this is a real hard rock sound..it`s more some kind of vintage rock with some southern blues flavors.
MELODY LANE: As a singer/songwriter and as a drummer…Which musicians are/have been your main musical inspirations? And which are your favorite bands nowadays?
Tim Husung: This goes way back to the 60ties/70ties…Cream,Hendrix,The Who,The Doors,Zeppelin,Deep Purple,Whitesnake,Van Halen,Guns n Roses..almost every member out of these groups had a big impact on me.As a drummer my first three real heroes were  Ian Paice,Matt Sorum and Alex Van Halen.One of my favorite bands nowadays are still the Rival Sons and The Cult.  Another group i`m really into is Gov`t Mule.
MELODY LANE: In your huge career as a drummer, you collaborate with a couple of bands that we like very much and many of our readers and followers like too…The first one is BEASTO BLANCO. Great band, we got a great interview with Chuck time ago, we love them…and then JOHN CORABI and BRUCE KULICK…I think you played with them on a tour …What can you tell us about both these experiences?
Tim Husung: Yes, great times. I worked with Beasto since 2013, played several european and us tours but unfortunately our personal schedules did collide and we had to find a solution.Playing with John and Bruce was great because their real plan was to play as ESP. They had confirmed shows but then Eric Singer had to do some shows with Kiss. So they gave me their setlist and i said alright ..(hahaha) On the first showdate in Spain i met John and Bruce for the first time in personal, we did a quick rehearsal at Bruce`s Hotelroom (me playing on a chair) and did the first show. We played some more shows in Europe which really went great.
MELODY LANE: As a musician, what has been your biggest achievement to date and what do you want to achieve in the near future?
Tim Husung: Well, maybe our three-times appearance at Wacken openair with John Diva. Or playing the Namm show in Anaheim/California with Beasto doing "Feed my frankenstein" with guest appearance by Alice Cooper. Or finally to release my very own music, hahaha .. I think for the near future i gonna try to find a balance as a drummer and a musician in my own project. Everything else will come naturally .
MELODY LANE: In the end…A message from you to all MELODY LANE readers
Tim Husung: My message is… don`t stop supporting live music, don`t stop buying your favorite music, don`t stop enjoying live, be kind, be nice and drink a lot of fine wine… Love*Soul*Rock*n*Roll!!!